Fresh Juice Portable Blender
🎁 Black Friday Sale!
15% OFF 1 | 20%OFF 2 | 25% OFF 3+
DISCOUNT APPLIED IN CART
Translation missing: en.products.product.price.regular_price
$49.99
Translation missing: en.products.product.price.sale_price
$49.99
Translation missing: en.products.product.price.regular_price
$99.99
Estimated Delivery (US-CA):Dec 03 - Dec 07
The Original Fresh Juice™ Bottle Blender.

Drink your fruits and vegetables.

2-in-1 blender and bottle.

Create nutrient rich smoothie and juice anywhere.

Super easy to use and self-clean.

Safe for kids (9+ years).
The Fresh Juice™ blender is powerful enough to crush ice, and small enough to be taken on the go. With a minimalistic design, Fresh Juice has a convenient bottle format so that you can drink straight from the blender. It also has a wireless charging dock so you can charge it without having to worry about wires!
- Temperature-resistant & dishwasher safe
- Wireless charging dock & cable (USB)
- 1400mAh battery (good for 20 blends with 3h charge)
- Waterproof
- 304SUS stainless steel blades
- Lightweight: 1.1 lb (490 g)
- Compact Size: 8.5" x 3" (218mm x 82mm)Capacity: 350 mL
- BPA-Free Plastic
- Blender Base 350ml
- Blending Vessel with Silicon Carry Handle
- Storage Bottom Lid
- Magnetic Wireless Charging Dock
- User Guide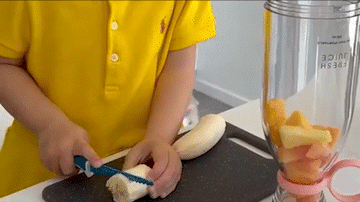 If you're like most people, you're not eating enough fruits and vegetables.
That's why Fresh Juice Bottle Blender was created - it's designed to be taken with you, so your nutrition and energy will always be on hand. Whether you're on the go or at home, our blenders help you make nutritious juices so easily you'll have no excuses.

looks good. works better.
Truly Portable

Blend the perfect smoothies at breakfast, party with your girls and make frozen cocktails, make chunk-free protein shakes at the gym, enjoy barista-quality lattes at your desk or blend anytime and anywhere with this easy-to-use, portable blender.




Big Blender Power

Big performance, compact size. With our high-powered motor spinning at 20,000rpm, your Fresh Juice blends through the ice, nuts, frozen fruit, leafy greens and more in seconds flat.




Self-cleaning

Cleaning is a breeze with our dishwasher-safe parts and fully water-resistant design. Self-cleaning means you can just add water and soap to the blender and blend. Rinse and you're done! No more bulky blenders to clean, ever!




Wireless charging

Your Fresh Juice Blender comes with a stylish, magnetic wireless charging dock. Just snap your blender onto the dock after using it to keep it always charged!
Do you offer a warranty?
You're covered for a whole year after purchase.
So if your Fresh Juice Bottle Blender breaks down within your warranty though no fault of your own, you'll get a replacement sent out for free!
Can the Fresh Juice Blender crush ice?
Absolutely! The Fresh Juice's dual blade is designed to pulverize everything you throw at it!
For how long do I need to charge the Fresh Juice Blender?
The Fresh Juice Bottle Blender charges up with a little help from our super fast USB wireless charger. And when we say super fast, we really mean it! It only takes 2 hours to charge the Fruity Bullet to maximum capacity.
Do you offer shipping insurance?
Yes! you have the option to add shipping insurance by Route that will cover package lost or damage. We guarantee your product is received in perfect conditions.
Do you ship worldwide?
Yes, we offer free shipping worldwide. If you can't find your country, please contact us.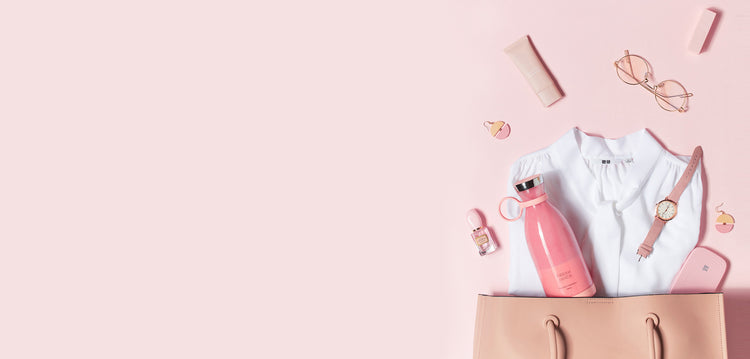 The best gift anyone can give anyone is the gift of health.