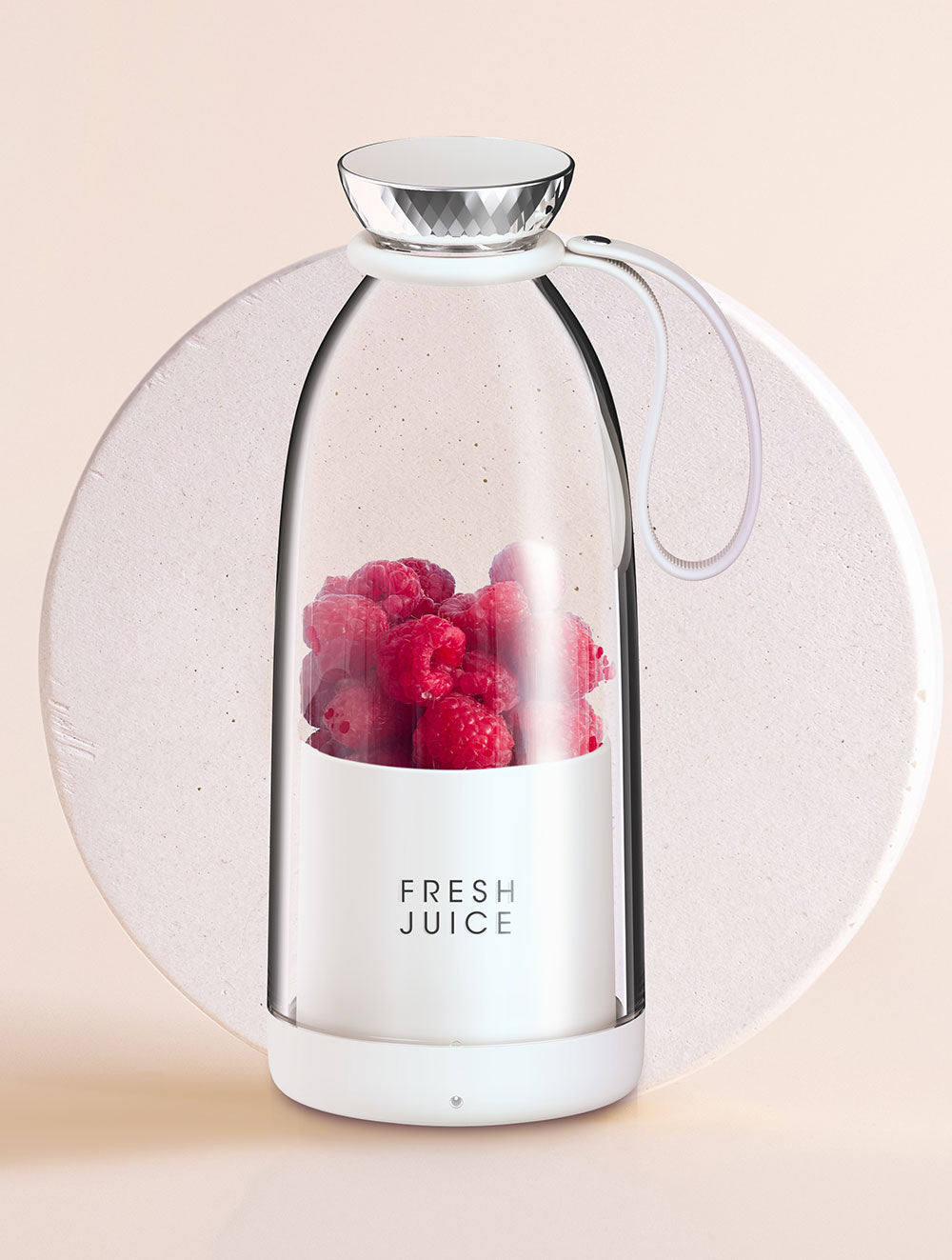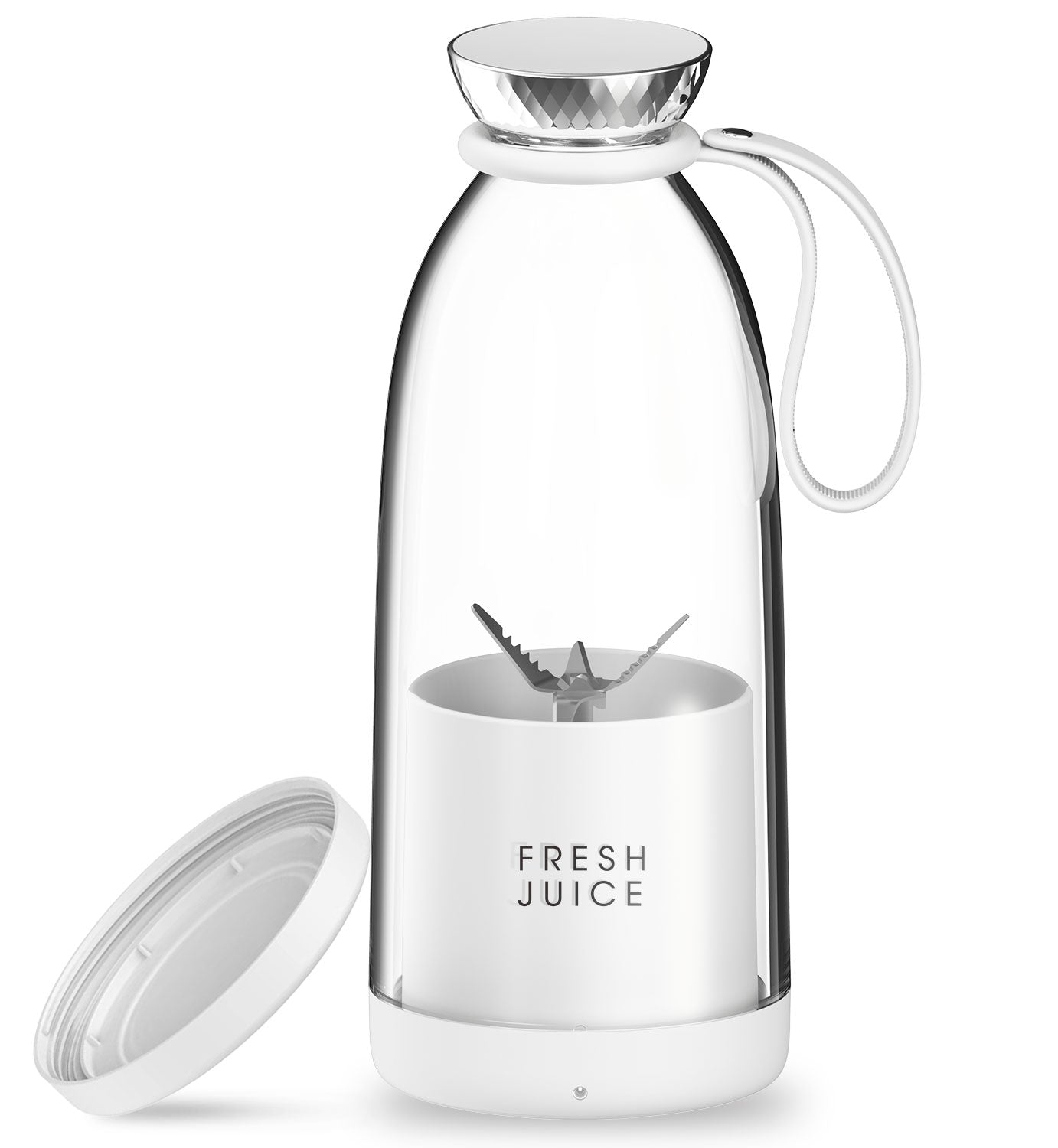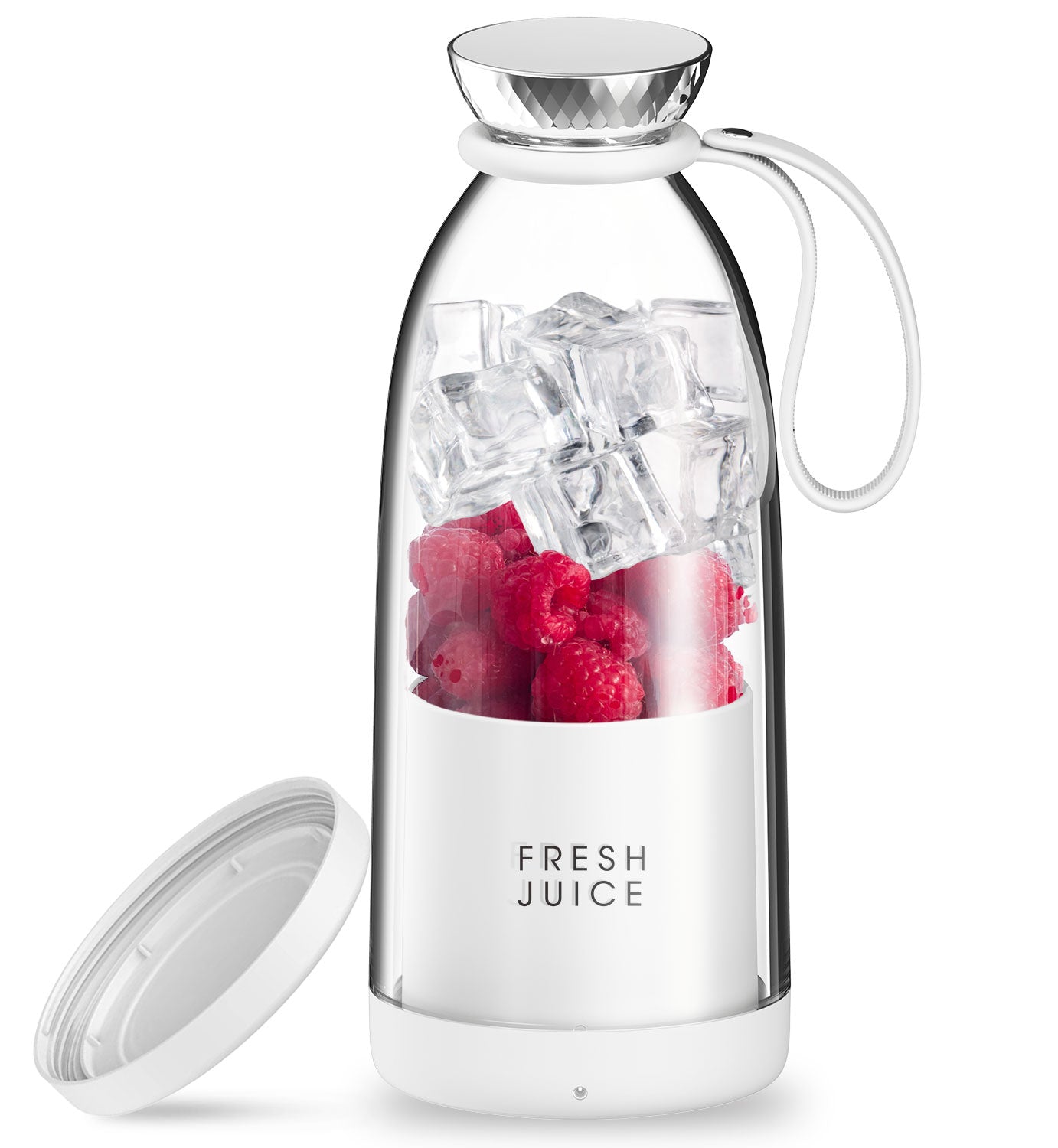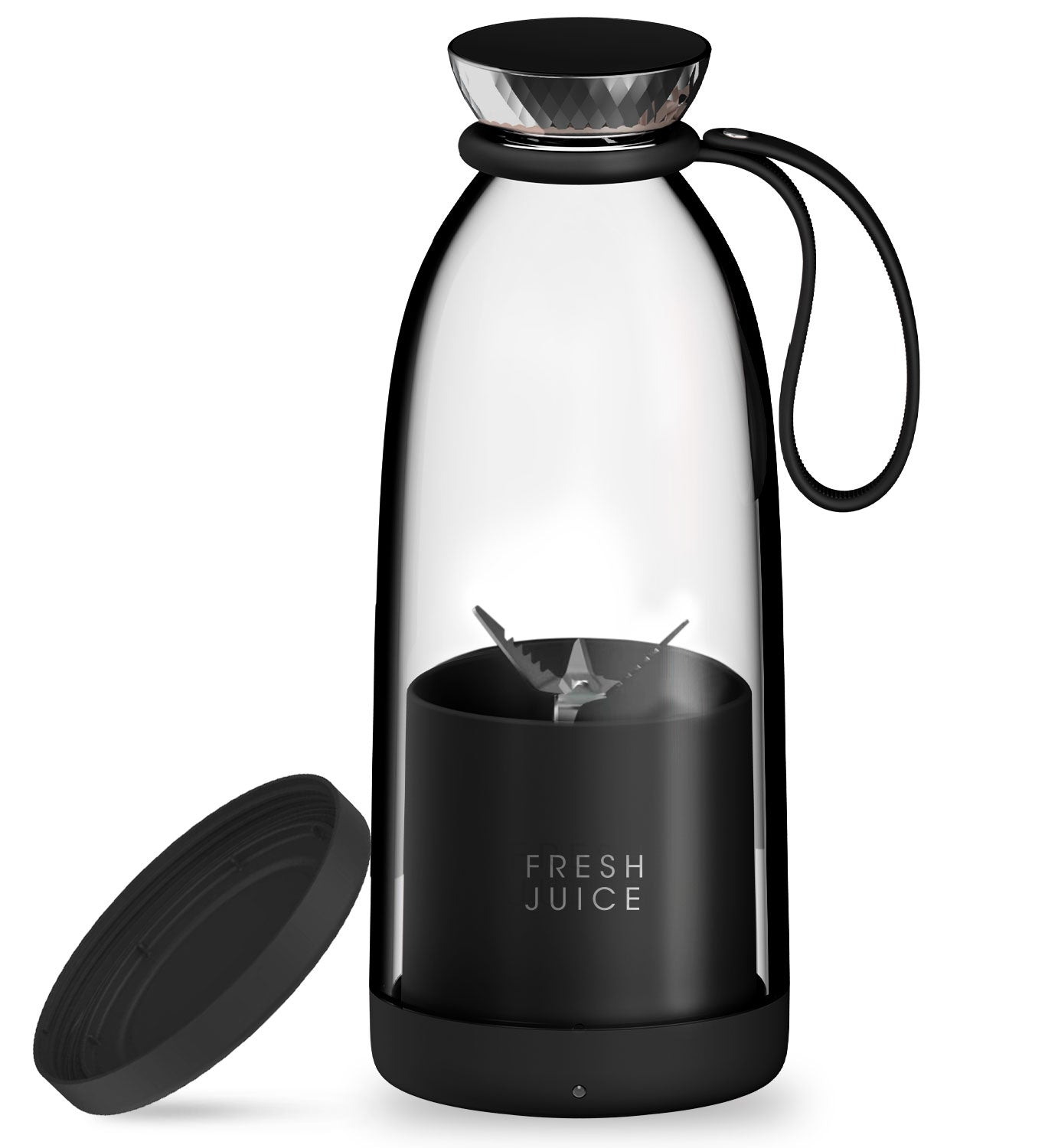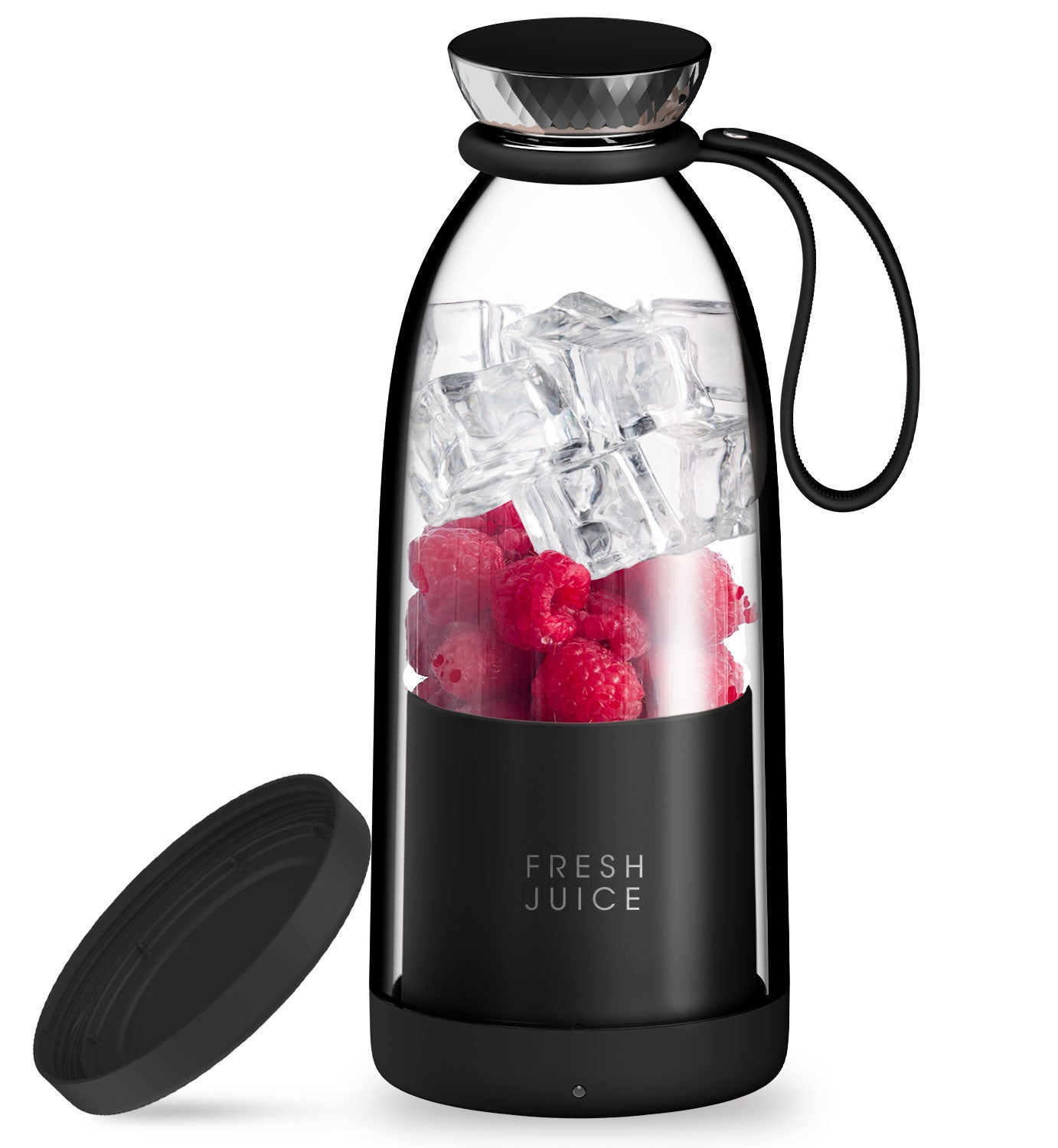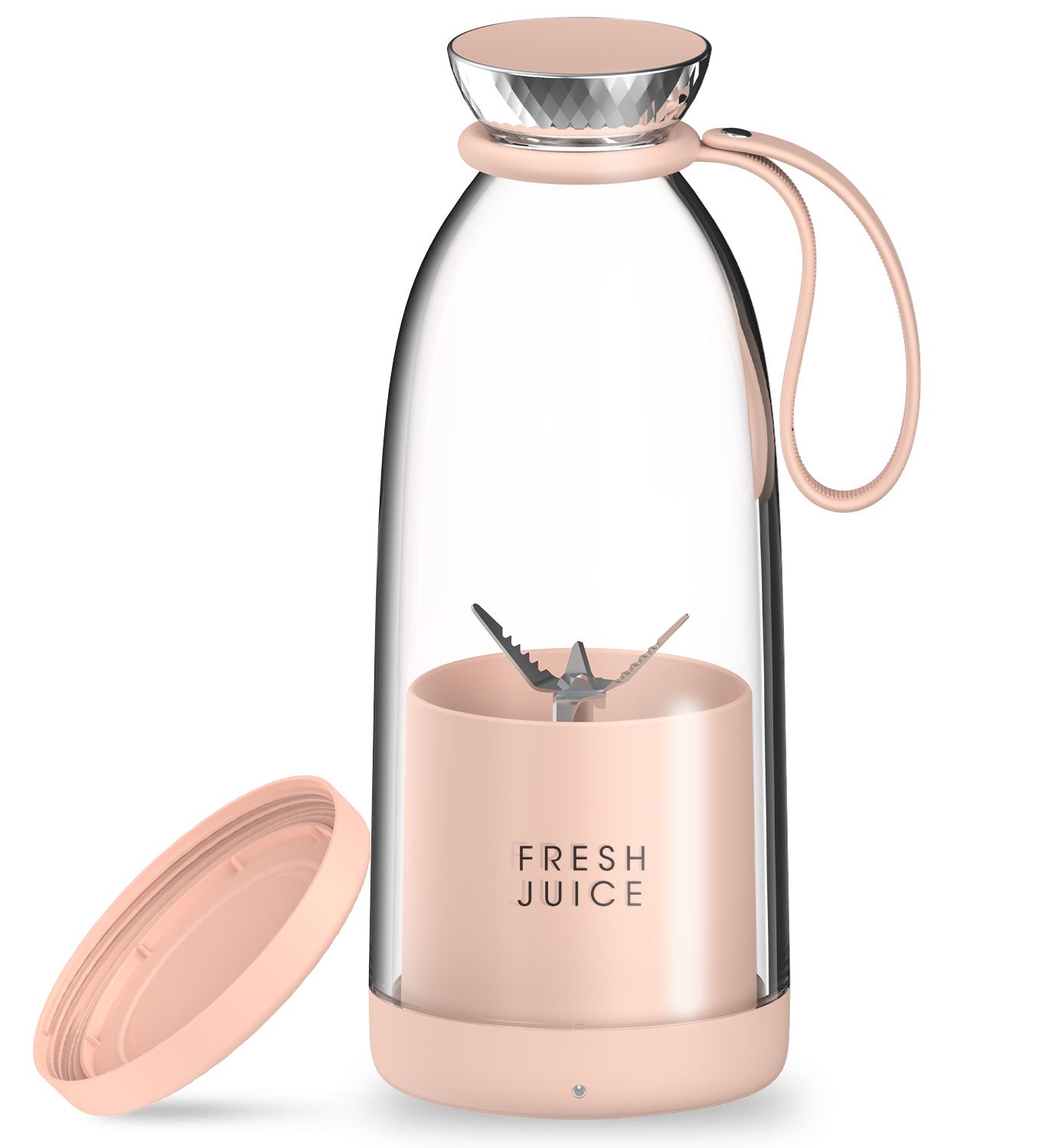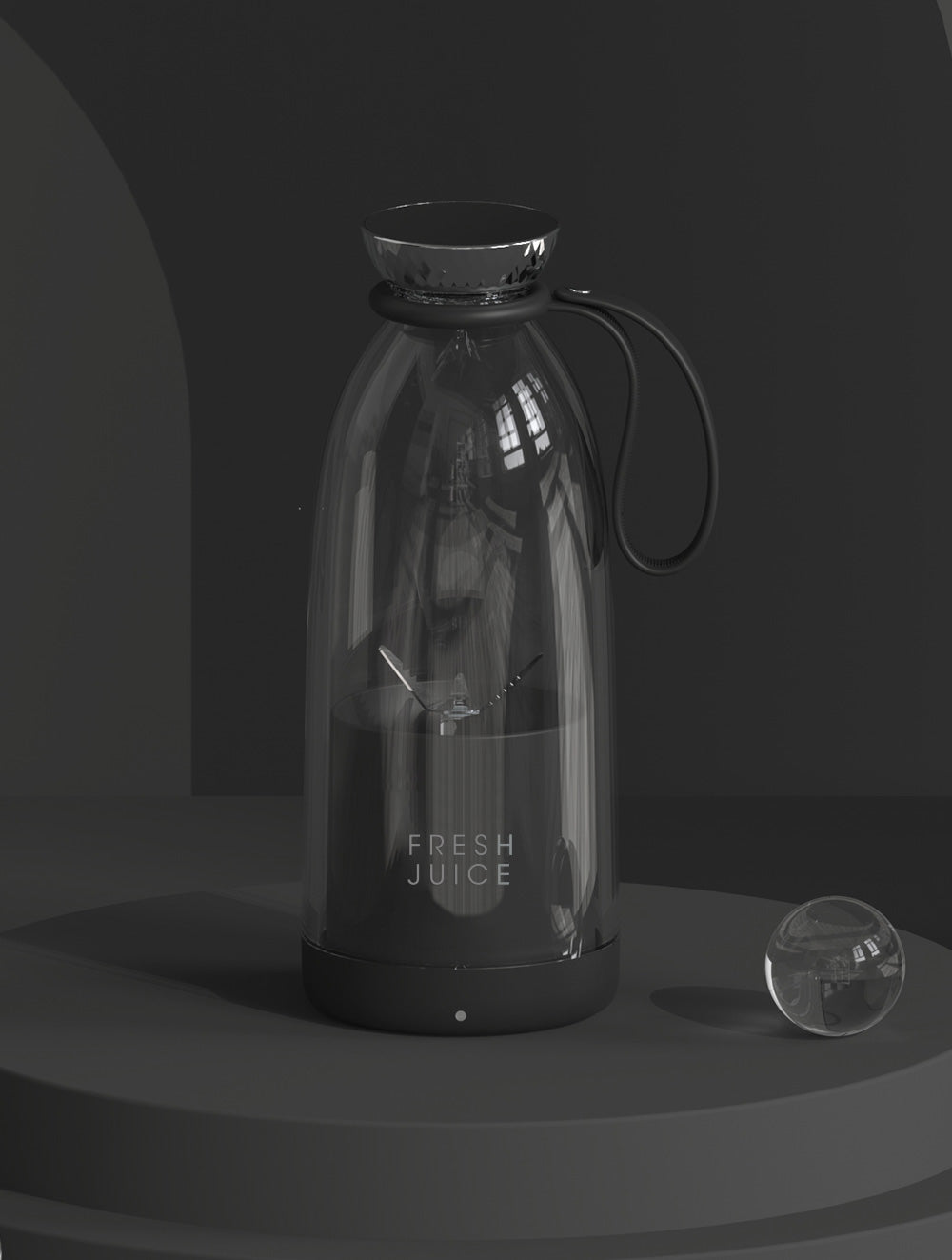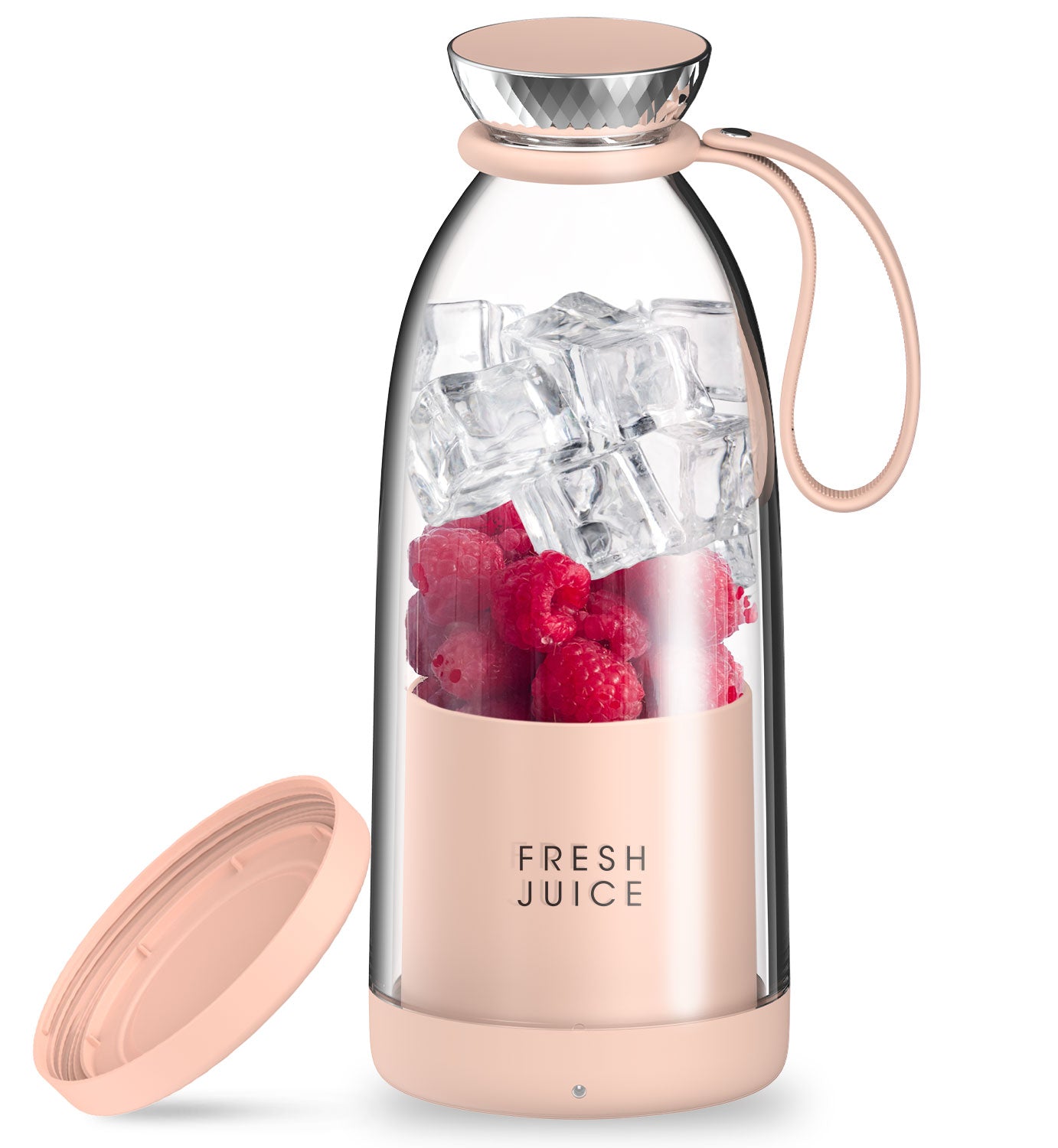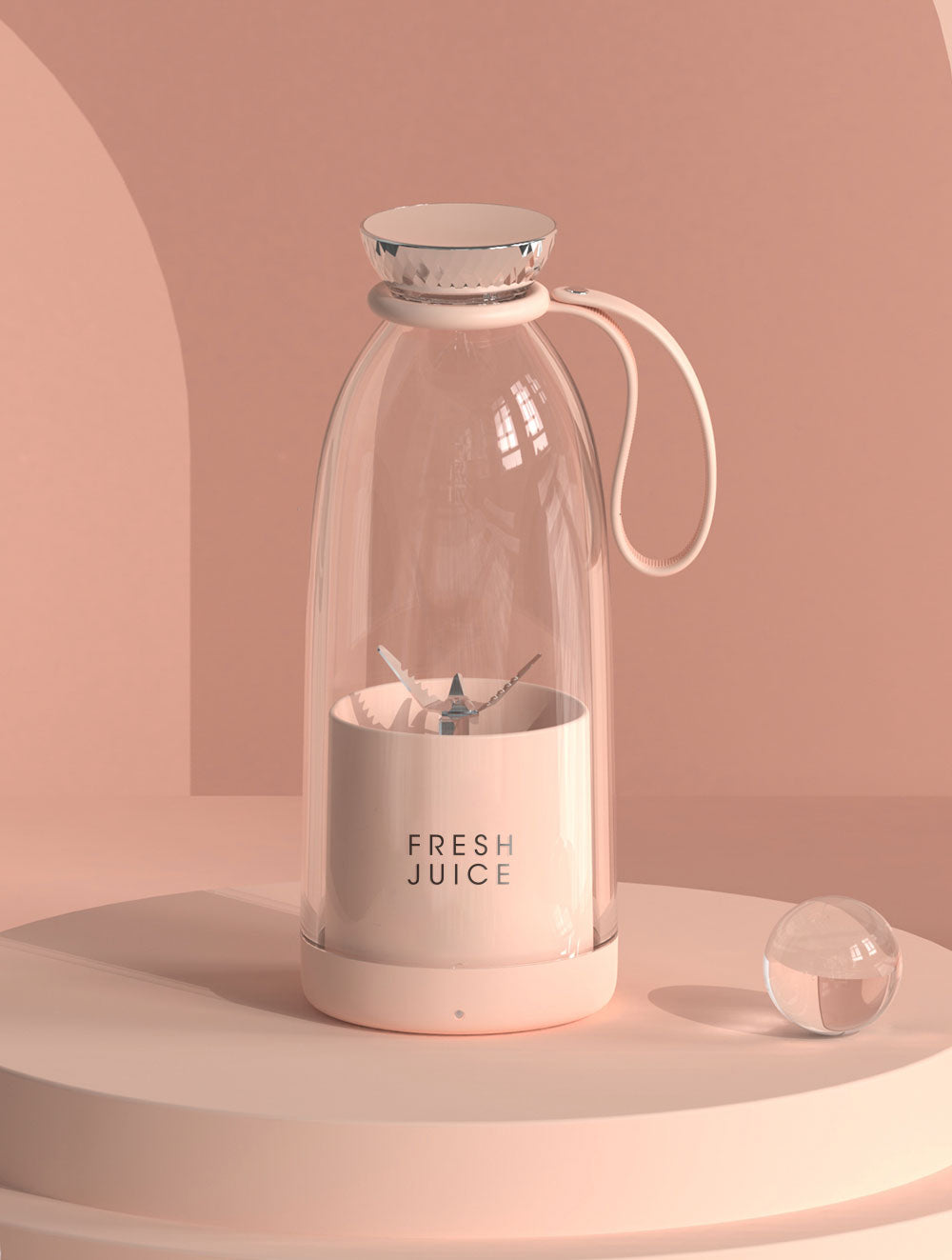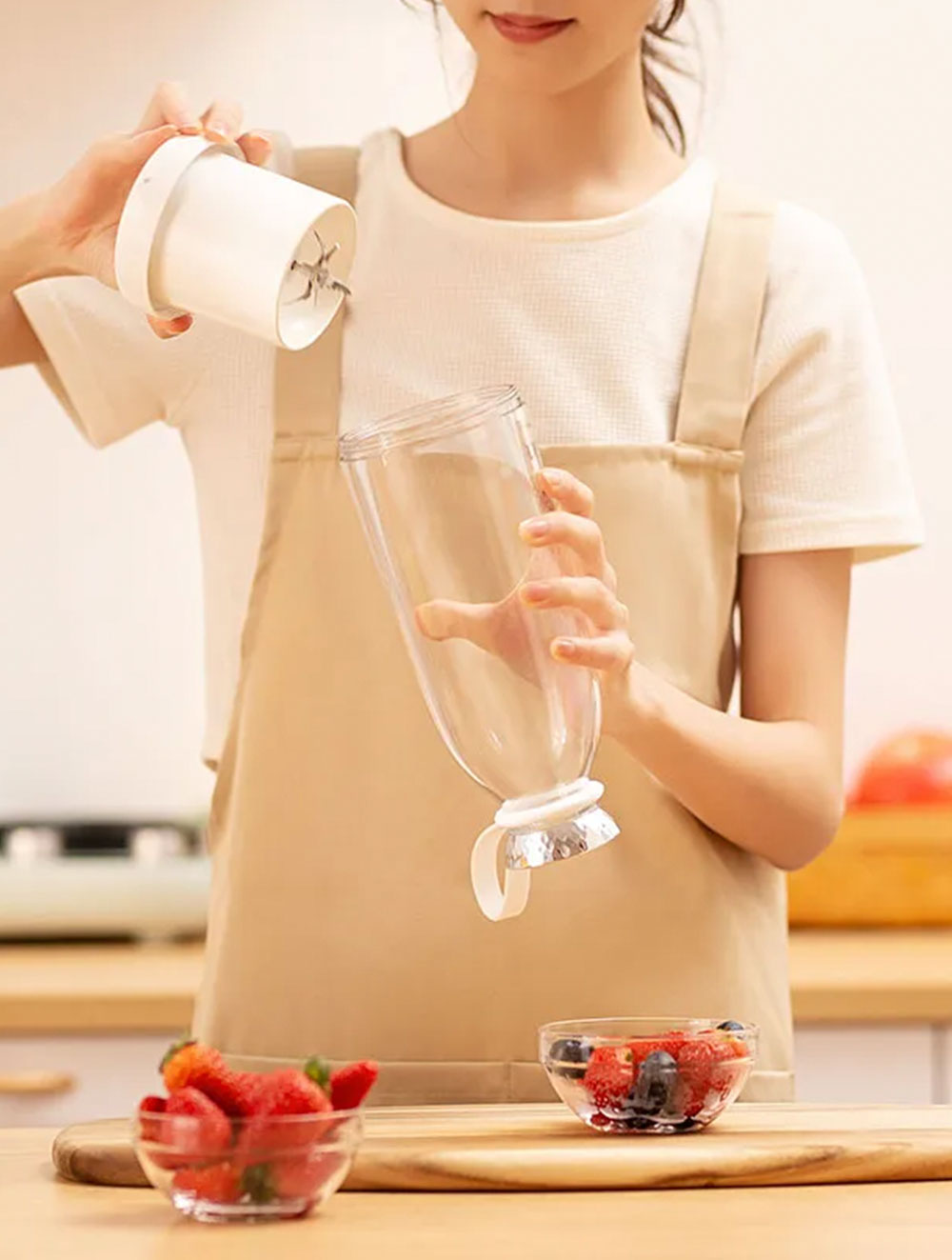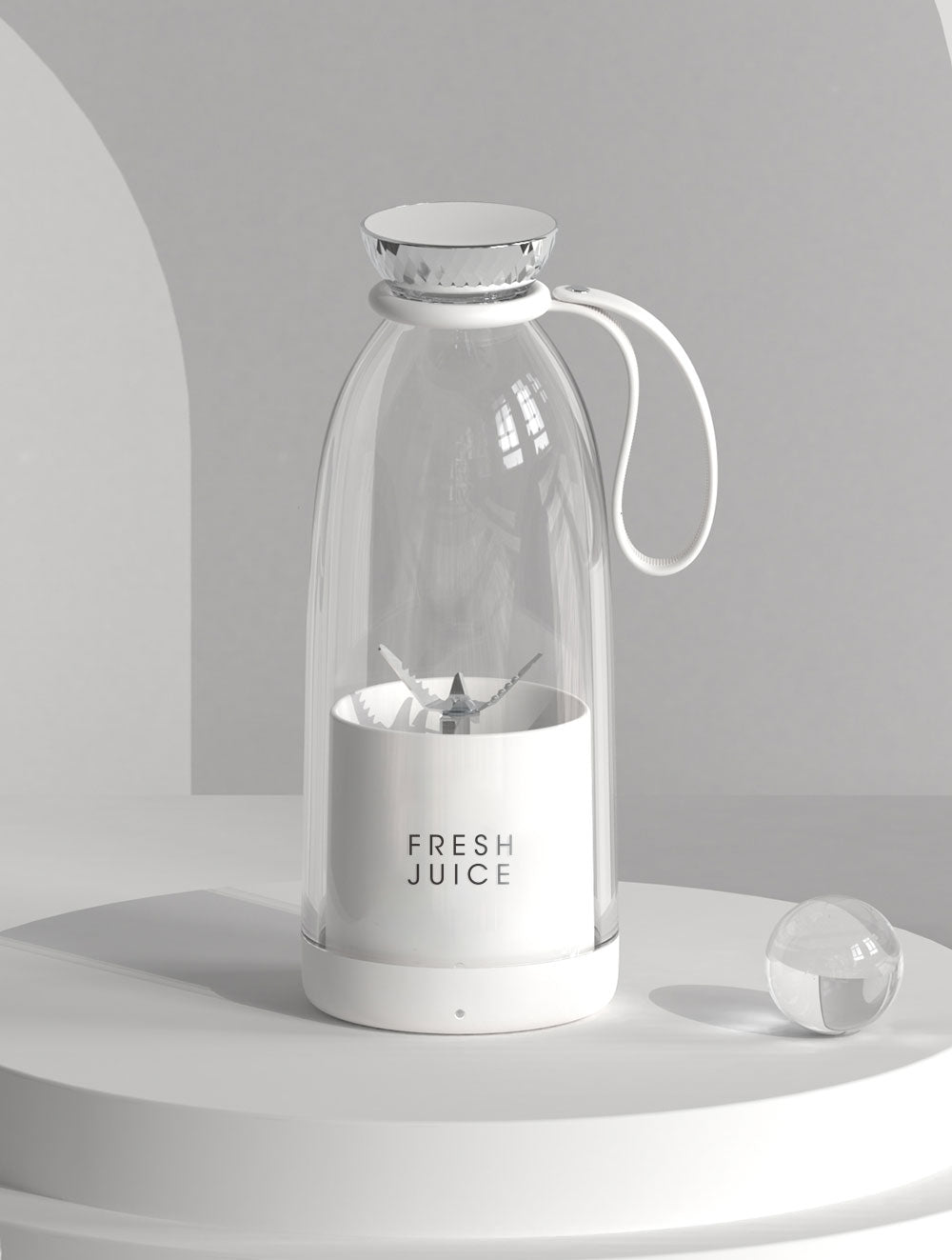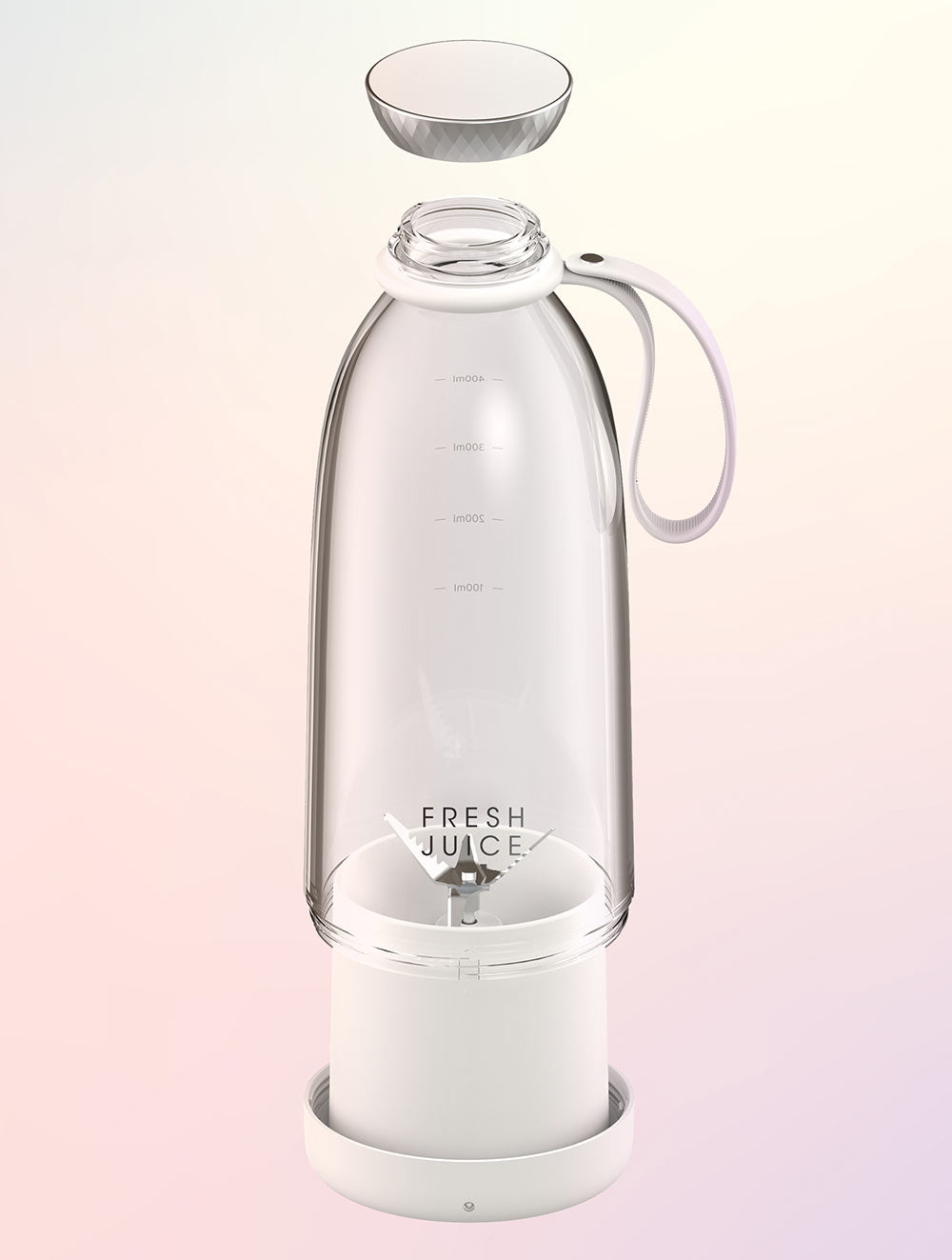 Fresh Juice Bottle Blender+
🎁 Black Friday Sale!
15% OFF 1 20% OFF 2 25% OFF 3+
On all blenders | Automatically applied on shopping cart
Translation missing: en.products.product.price.regular_price
$63.99
Translation missing: en.products.product.price.sale_price
$63.99
Translation missing: en.products.product.price.regular_price
26 people are viewing this right now
Free Worldwide Shipping + 30-Day Money Back Guarantee
The Original Fresh Juice™ Bottle Blender.
The all-in-one blender that fits in the palm of your hand!
This next generation of portable blending is like having a professional-grade blender on the go! Whether you're off to work, the gym, or just going for a walk, the Bottle Blender+ is ready to help you make delicious smoothies, juices, protein shakes, and more!
Colour: Coral Pink, Black and White with Silver Metallic Finish
Finish: Frosted plastic, Chromed plastic and liquid silicone
Dimensions: 22cm D: 9cm
Capacity: 500 mL / 17oz
Battery capacity: 2400mAh
Rated power: 65W
Weight: 741g
Loads: 15 cycles of 30s
- Blender Base 500ml
- Blending Vessel with liquid silicon Carry Handle
- Bottom Lid
- USB-C cable
- User Guide
NEW ✨
NEW ✨
NEW ✨
NEW ✨
NEW ✨
NEW ✨
NEW ✨
NEW ✨
NEW ✨
NEW ✨
NEW ✨
NEW ✨
All the benefits of a regular blender and none of the fuss.
Stylishly Upgraded

Bottle Blender Plus comes with an upgraded design, making it sleek and modern.




Light & Easy

With a soft silicone carrying strap, Bottle Blender Plus is light and easy to take on the go.




Ice-Crushing Power

Powerful 6-point stainless steel blade helps you crush ice and frozen fruits with ease, making the Bottle Blender Plus the most durable and reliable blender around.




Bigger & Better

Holds up to 17 oz/500 ml for your convenience.




Faster Charging

USB-C rechargeable battery charges up in 1 hour for a full charge.
Do you offer a warranty?
You're covered for a whole year after purchase.
So if your Fresh Juice Bottle Blender breaks down within your warranty though no fault of your own, you'll get a replacement sent out for free!
Can the Fresh Juice Blender crush ice?
Absolutely! The Fresh Juice's dual blade is designed to pulverize everything you throw at it!
For how long do I need to charge the Fresh Juice Blender?
The Fresh Juice Bottle Blender charges up with a little help from our super fast USB wireless charger. And when we say super fast, we really mean it! It only takes 2 hours to charge the Fruity Bullet to maximum capacity.
Do you offer shipping insurance?
Yes! you have the option to add shipping insurance by Route that will cover package lost or damage. We guarantee your product is received in perfect conditions.
Do you ship worldwide?
Yes, we offer free shipping worldwide. If you can't find your country, please contact us.